Welcome to our Medical Practice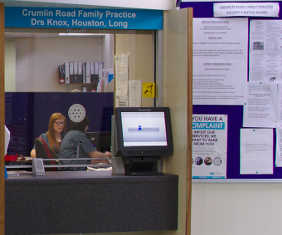 At the Crumlin Road Family Practice we aim to deliver the best possible health care to all our patients, irrespective of colour, creed or sexual orientation, with consideration and compassion. To support us in our mission we have an experienced team of receptionists who maintain the highest level of confidentiality at all times. We can also call on the expertise of community psychiatric nurses, chiropodists, dieticians, speech therapists etc. You can meet them all here.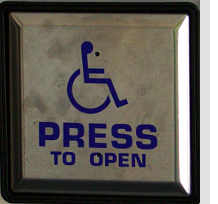 The Crumlin Road Family Practice is located within the Crumlin Road Health Centre at 94 - 100 Crumlin Road, more information on getting here can be found here. The premises are fully disabled friendly with access ramps, low level door actuation buttons, wide doorways and disabled parking adjacent to the entrance.
There is ample parking on site for able bodied visitors. We would ask that you do not park in slots reserved for disabled drivers or the doctors.
The medical practice normal opening hours are as shown below. Note we are usually closed on public holidays. Check for updates in our notices.
| | | | |
| --- | --- | --- | --- |
|   | Open | Lunch | Close |
| Monday  | 08:30  | 12:45-13:45  | 17:00  |
| Tuesday  | 08:30  | 12:45-13:45  | 17:00   |
| Wednesday  | 08:30  | --------------  | 13:00 |
| Thursday  |  08:30 | 12:45-13:45 | 17:00 |
|  Friday | 08:30 | 12:45-13:45 | 17:00 |
|  Saturday |  ----- | No Surgery |  ----- |
| Sunday |  ----- | No Surgery |  ----- |
OUT OF HOURS CENTRE 028 9074 4447
** Please note: Surgery will be open on Wednesday 2nd January & Wednesday 20th March 2019
from 13.45-17.00 pm