Welcome to our Medical Practice
 COVID VACCINE                                           UPDATED 27.11.2023
Covid-19 Vaccine Vaccination is the most important thing you can do to protect your community against serious illness. When enough people get vaccinated, it's harder for a disease to spread to those who can't have vaccines.
COVID-19 PANDEMIC
We would like to assure our patients that GPs and nursing staff are providing face to face appointments. These include appointments for reviews, chronic conditions, childhood vaccinations, blood tests and smears. The practice has had to adopt rapidly to new ways of working in order to protect both patients and staff. Thank you for your patience during this unprecedented challenging time. 
Telephone Triage
Crumlin Road Family Practice now operate a Telephone Triage system whereby G.P.s call back patients and appointments are given by them if deemed necessary. 
Our staff will ask you some questions so that the G.P. can triage your call. If appropriate the G.P. will call you back.
PLEASE PHONE between 8.30-10.00am. After this time the G.P. will only deal with Urgent Matters. (Calls times may be stopped earlier if the safe capacity for the day has been filled)
 If you need a prescription please phone the surgery prescription message line. All prescriptions will be sent to a nominated Pharmacy. Do not call to collect prescriptions from the surgery. If you have an appointment we will be in contact with you before the appointment date to advise you whether we still want you to attend.
WELCOME TO CRUMLIN ROAD FAMILY PRACTICE
At the Crumlin Road Family Practice we aim to deliver the best possible health care to all our patients, irrespective of colour, creed or sexual orientation, with consideration and compassion. To support us in our mission we have an experienced team of receptionists who maintain the highest level of confidentiality at all times. We can also call on the expertise of community psychiatric nurses, chiropodists, dieticians, speech therapists etc. You can meet them all here.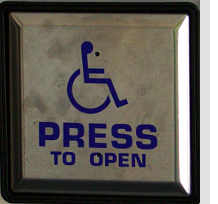 The Crumlin Road Family Practice is located within the Crumlin Road Health Centre at 94 - 100 Crumlin Road, more information on getting here can be found here. The premises are fully disabled friendly with access ramps, low level door actuation buttons, wide doorways and disabled parking adjacent to the entrance.
There is ample parking on site for able bodied visitors. We would ask that you do not park in slots reserved for disabled drivers or the doctors.
The medical practice normal opening hours are as shown below. Note we are usually closed on public holidays. Check for updates in our notices.
| | | | |
| --- | --- | --- | --- |
|   | Open | Lunch | Close |
| Monday  | 08:30  | 12:45-13:45  | 17:00  |
| Tuesday  | 08:30  | 12:45-13:45  | 17:00   |
| Wednesday  | 08:30  | --------------  | 13:00 |
| Thursday  |  08:30 | 12:45-13:45 | 17:00 |
|  Friday | 08:30 | 12:45-13:45 | 17:00 |
|  Saturday |  ----- | No Surgery |  ----- |
| Sunday |  ----- | No Surgery |  ----- |
OUT OF HOURS CENTRE 028 9074 4447
CRUMLIN ROAD FAMILY PRACTICE CLOSING TIME FOR HOLIDAYS 2023/24                                                                   
2023
 MONDAY 25TH DECEMBER           CLOSED ALL DAY 
TUESDAY 26TH DECEMBER          CLOSED ALL DAY 
2024
MONDAY 1ST JANUARY                CLOSED ALL DAY
MONDAY 17TH MARCH                 CLOSED ALL DAY 
MONDAY 1ST APRIL                     CLOSED ALL DAY 
TUESDAY 2ND APRIL                    CLOSED ALL DAY
MONDAY 6TH MAY                        CLOSED ALL DAY 
MONDAY 27TH  MAY                     CLOSED ALL DAY 
FRIDAY 12TH JULY                        CLOSED ALL DAY 
MONDAY 13TH JULY                      CLOSED ALL DAY 
MONDAY 26TH AUGUST                CLOSED ALL DAY 
WEDNESDAY 25TH DECEMBER    CLOSED ALL DAY 
THURSDAY  26TH DECEMBER      CLOSED ALL DAY